Do You Want to Learn How to Access Your Inner Wisdom?
Take this simple quiz:
Do you believe you possess untapped personal power?
Do you trust yourself?
Are you willing to question everything?
Are you ready to call BS on mind games, liars, and cons?
Have you explored your inner gifts yet?
Have you met all of the many parts of you, such as the warrior, goddess, artist, and more?
Are you still seeking your life's purpose?
If you answered yes to one or more questions, The Inner Wisdom Project may be for you.
This is where I'll share my own journey of discovery of my ever-evolving inner wisdom — and guide others to find theirs too.
I discovered my inner wisdom after a long, arduous, and twisted journey deep into a sinkhole of spiritual charlatans. I started that journey believing I was seeking union with God. But in the end I found something I never expected — myself.
And it was the best reward a person could ask for. As soon as I got off the roller coaster of doubt, negativity, and fear, my life opened up before me like never before.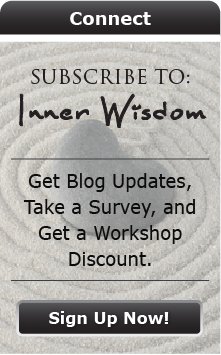 Today I'm living the life of my dreams — confident that I am exactly where I'm supposed to be. One part of my discovery is learning that I am a guide. This is the part of me that wants to share what I've learned with others, so they can avoid life's common pitfalls, access their gifts, optimize their lives, and finally live the life they were put on this earth to live and enjoy.
The Inner Wisdom Project is not a religion, a path, or a program. It's a learning system with tools, techniques, and strategies that each person applies individually to their own lives to discover their own inner wisdom.
This workshop will immerse students in the concept of inner wisdom. And it will provide a system and tools to guide you toward discovering your own innate inner wisdom.
The Inner Wisdom Master Class is scheduled to launch later this year. I'm currently collecting people's ideas on what they would like from this master class. Please share you thoughts by completing a short survey here. You'll automatically receive a 50% discount when you join as a Beta Member.