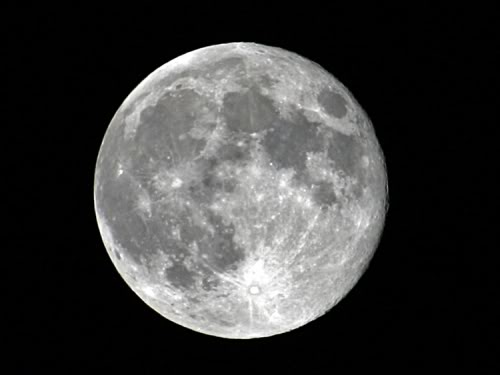 Introducing The Inner Wisdom Project — The Antidote to Searching in All the Wrong Places Launches on Guru Poornima
Because Inside is the Last Place We Look — But Exactly Where We Should Begin.
I did not plan to launch my new blog on guru poornima, the day that millions of people around the world celebrate their gurus. It just happened by chance.
But now I take it as a prophetic sign. Because my new blog is, in fact, the antidote to misinformation and con games — like gurus.
Guru poornima is described as "an auspicious occasion" falling on the full moon day of the month of Ashad (July-August) where students honor their gurus by offering respect and gifts, and participating in events that honor their gurus. This year the full-moon event falls on Monday July 22nd.
I celebrated guru poornima for 15 years while following two gurus (a con-man tag-team). However, I will never again celebrate the event because I will never again worship another human being.
While I joined the mission to find God, I found something else instead. Myself.
I discovered insight that was truly profound: I already possessed all of the inner wisdom I needed t achieve my goals, and that "having a guru" only slowed down my progress.
In fact, so-called gurus are hindrances, not helpmates, on a person's individual journey.
Sadly, like many other people, I got entangled in the guru hype because of my own insecurities and ego.
Here's how it happened:
Just before guru poornima in 1992, I faced a decision that would affect the rest of my life: My fiancé or my guru?
My boyfriend's large family had been planning their parent's 40th wedding anniversary for a year. It was going to be held on a weekend in early July on the Oregon coast, my all-time favorite vacation destination. I was even planning an extra two nights of camping in a coastal state park with Roy's brother and sister-in-law.
In mid-June, two weeks after the guru left Seattle following a one-week stay, one of my new guru's preachers called me. When I heard her voice, I was less than thrilled. The guru's week in Seattle was so filled with stress, conflicts, and jealousy among the devotees that I was left questioning my involvement with the group.
But when the preacher said the guru told her to call me and invite me to guru poornima, all of my reservations melted into one single thought: The guru wants me!
Then my heart sunk when she told me the date: It was the same weekend as Roy's parent's anniversary celebration. I shared my dilemma with the preacher. She was less than sympathetic.
Then she said, "The more you do what the guru says, the faster you'll reach God."
And with that my mind calmed down. My stress dissipated. My decision was made. I knew what I had to do. I had to go to my guru.
A Long, Hard Journey — With a Twisted Ending
Today, 21 years later, if I could turn back the hands of time and return to that moment, I would choose the other prong of the fork in the road.
I would never again give up my life for another person saying they alone can "take me to God" or "teach me how to find God," because now I know that I already possess that ability and wisdom.
It was a long, hard lesson — and a bumpy journey, with a twisted ending. (I tell the whole story in my book, Sex, Lies, and Two Hindu Gurus.)
Like the Wizard of Oz, my first wizard-guru was just a gray-haired old man with a potbelly pushing buttons and pulling levers to make his followers quiver and quake.
What's more, he was a child molester. Today he's a convicted felon and fugitive from justice sought by the U.S. Marshals.
His partner is a child rapist — caught and jailed in the 1990s, but never brought to justice thanks to his cache of millions of dollars and millions of people who will lie for him.
In the end, the journey I traveled to the nether regions and back to reality taught me the most valuable lesson of all — do not worship any person on earth.
If you need to worship something, worship your own inner wisdom.
Please Sign Up to Receive Regular Inner Wisdom Blog Updates
Click the "Subscribe to Inner Wisdom" box on left, fill out the survey, enter your name and email, and you'll receive regular blog updates. The survey will be used to shape the future direction of The Inner Wisdom Master Class — a course that will help you access your gifts, live your truth, and transform your life.
Also, show your interest in receiving Daily Inner Wisdom in your email box — for an introductory discount of only $6 per month.
You can find my book, Sex, Lies, and Two Hindu Gurus, here.
Learn more about me here.
Contact me here.